Leisure Centres & Community Hall Kitchens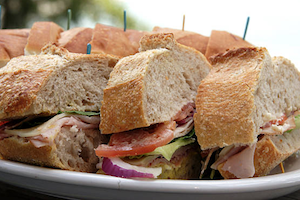 CaterPlan have many years of experience in providing commercial catering solutions for a wide range of establishments including sporting venues such as golf clubs, rugby clubs, bowling venues and stadiums.
CaterPlan recognise the contrasting requirements of different sporting venues and clubs.  Whether you are looking to produce a fast food outlet for half time refreshments, create a fine dining experience for corporate clients, or a functional commercial kitchen for club house catering and functions, CaterPlan can deliver. We also have vast experience in village hall and community hall kitchens where the emphasis is on providing a more basic but robust kitchen arrangement, where communities can benefit from a shared facility for community functions.
We offer a complete service from designing your commercial kitchen or catering facility to delivering and installing your equipment using our team of highly experienced and catering equipment engineers. Your commercial kitchen will be designed and installed to meet all the current legislation ensuring you have a safe working environment that satisfies health and safety requirements and also environmental health issues concerning hygiene.
CaterPlan work with most of the major catering equipment manufacturers and will only use suppliers who provide excellent quality, reliable and robust, commercial catering equipment and have the same high level of customer service that we aim to provide to our customers.
Your designated project manager will be your single point of contact, assisting and advising during the whole process from start to finish and deliver a professional, personal service that we are proud of.
All of our proposals will include a quotation, kitchen plan and a detailed equipment specification helping you to choose your optimum solution.
No Results Found
The page you requested could not be found. Try refining your search, or use the navigation above to locate the post.