Events & CPU Kitchens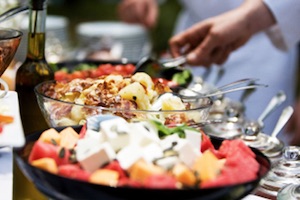 Caterplan have excelled in providing highly efficient, larger scale production kitchens to many clients throughout the Southeast and London.  Our projects have ranged from CPU kitchens for corporate events caterers, banqueting kitchens and large production kitchens for Theme parks and Conference Centres.
As with any kitchen design, it is imperative that the design incorporates maximum efficiency and production. Every aspect of the design must reflect the scale of the production required, and be replicated throughout each department. Consideration must be given to the entire process, from delivery of supplies into the kitchen through to presentation to the customer.
Specialist catering equipment will be specified, to ensure that you're catering facility not only produces the required volume, but maintains produce quality and production efficiency.  Caterplan can advise on the most suitable catering equipment options depending on the client brief and objectives. We can also make recommendations on energy efficiency products that can help to reduce running costs.
Caterplan can assist with projects from new builds to the refurbishment of existing commercial kitchens. We have the skills and experience to deliver turnkey installations, which include ventilation, mechanical and electrical, internal building works and wall and floor finishes. 
Your Caterplan project manager will assist and advise from design through to handover, ensuring a personal service that is second to none. They will attend site surveys and meetings to ensure consistent project management of your commercial kitchen. On completion, your staff will receive all the necessary training and support to make sure you get the most out of your new catering production kitchen.