Restaurant Kitchen Design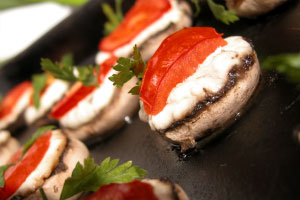 CaterPlan have many years of experience in providing commercial kitchen solutions for a wide range of restaurants with varying cuisines from around the world, from fine dining through to fast food establishments, bistro's, wine bars, cafés and canteen restaurants.
CaterPlan can offer a complete service from designing your ideal restaurant kitchen to delivering and installing your equipment using our team of highly experienced and qualified catering equipment engineers. All of your equipment will be designed and installed to meet all the current legislation ensuring you have a safe working environment that not only satisfies health and safety requirements but also environmental health issues concerning hygiene.
CaterPlan work with most of the major catering equipment manufacturers and will only use suppliers who provide excellent quality, reliable and robust, commercial catering equipment and have the same high level of customer service that we aim to provide to our customers. We are always happy to source and supply specific brands that you want to work with, or we can advise on what equipment we believe is the best value and most suitable for your type of operation. Reliability and durability of the equipment is key to the on-going success of any restaurant.
Your designated project manager will be your single point of contact, assisting and advising during the whole process from start to finish and deliver a professional, personal service that we are proud of. They will attend during all of the necessary site surveys and meetings to ensure a consistent, thorough and successful project implementation.
Our restaurant kitchen designer will use the very latest CAD design software to produce a functional and practical design to best suit your style of operation and maximise all the available space. All of our proposals will include a quotation, kitchen plan and a detailed equipment specification helping you to choose your optimum restaurant kitchen solution.