Pub Kitchen Design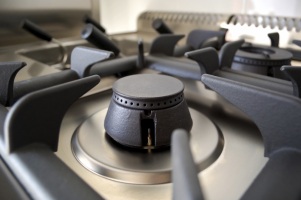 Pub kitchens have evolved in recent times with more and more pubs realising that the key to success is providing good quality food as well as the selection of beverages you would expect from a public house. As is often the case with gastro pubs, clients are attracted by the restaurant quality food offering within a more relaxed public house environment, with beverage now being secondary. Many of the quintessentially English Pubs now have to produce restaurant quality food to ensure business viability.
Whether it is a high end gastronomy pub with a full blown restaurant style menu, or a more drink orientated pub or bar with a smaller scale kitchen, Caterplan have the experience to design and install the required commercial kitchen to suit your business.
Gastro pub kitchens will often be designed around the type of menu on offer, with some offering extensive menus and others smaller more seasonal menus. Therefore, the catering equipment specified and the design needs to cater for a constantly changing or expanding menu. Careful consideration also needs to be taken to design the pub kitchen around expected covers and speed of turnover. Some pubs may take reservations and only produce a set number of covers, whilst others have a higher turnover rate with more passing trade.
Caterplan will work with you to design and install your perfect pub kitchen, specifically designed to suit your business model and vision. Our chef consultancy style approach will help you every step of the way, with attentive project management, and expert project implementation, using our experience to help you get off to the best possible start. 
We can offer expert advice and help to keep your kitchen within budget. We appreciate that a pub kitchen can be a considerable financial outlay so we can help with finance solutions. Some of our preferred manufactures even offering 0% interest deals. 
Let Caterplan design and install your pub kitchen and see for yourself why our clients are delighted with our service! Please use the form below to get in touch with one of our consultants and let us design your perfect pub kitchen.
For a professional approach to commercial kitchen projects, we are here to help.
Call us to discuss your project:
020 3507 0142
(London Sales Office)
0845 643 6835
(Head Office)