Products / Catering Equipment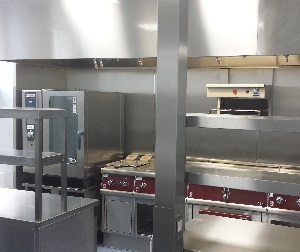 Choosing the right equipment for your new kitchen is an essential part of the overall process. Certain customers may specify specific manufacturers due to proven reliability and previous experience. However, CaterPlan are always prepared to make recommendations, depending on the application, menu and scope and size of the facility – in most cases we can negotiate preferential discounts with leading equipment manufacturers.
CaterPlan work with most of the major catering equipment manufacturers and will only use suppliers who provide excellent quality, reliable and robust, commercial catering equipment and have the same high level of customer service that we aim to provide to our customers. Reliability and durability of the equipment is key to the on-going success of any establishment.
Whether a customer requires a new commercial kitchen installation or just a few new additions or replacements, our sales team will always endeavour to help you.
Please find brochures for our most popular product ranges below.
For a professional approach to commercial kitchen projects, we are here to help.
Call us to discuss your project:
020 3507 0142
(London Sales Office)
0845 643 6835
(Head Office)